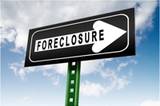 SEARCH PRINCE GEORGES COUNTY MD FORECLOSURES
Mortgage giants,Freddie Mac and Fannie Mae, announced Monday that they will suspend all bank repossessions beginning December 17 and December 19, respectively, and will not resume the evictions until January 2, 2013.
The suspension will not affect other pre- or post-foreclosure activities, such as the filing notices of default or the scheduling of auction sales. Fannie said in its press release that other legal and administrative proceedings will also continue.
Bank of America said it will also put a halt to foreclosure evictions both for loans it owns and for those it services for investors during the holiday period. Other large mortgage lenders, including JP Morgan Chase, Wells Fargo, and Citibank have postponed foreclosures during the holidays in the past, but have yet to say whether they will do so again this year.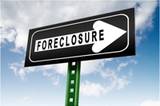 SEARCH PRINCE GEORGES COUNTY MD FORECLOSURES
Marquis McCrimmon, Realtor® Certified Distressed Property Expert / Internet Marketing Specialist and Team leader @The "McCrimmon Home Team" w/ EXIT Bennett Realty . We know this market! Our team is Knowledgeable, Confident &Technology savvy. We offer Buyers & Sellers Free Market analysis of their neighborhoods. If your in considering selling your home or looking to purchase call The McCrimmon Home Team @ EXIT Bennett Realty today 202-498-7222.