Is It Time To Sell Your Home?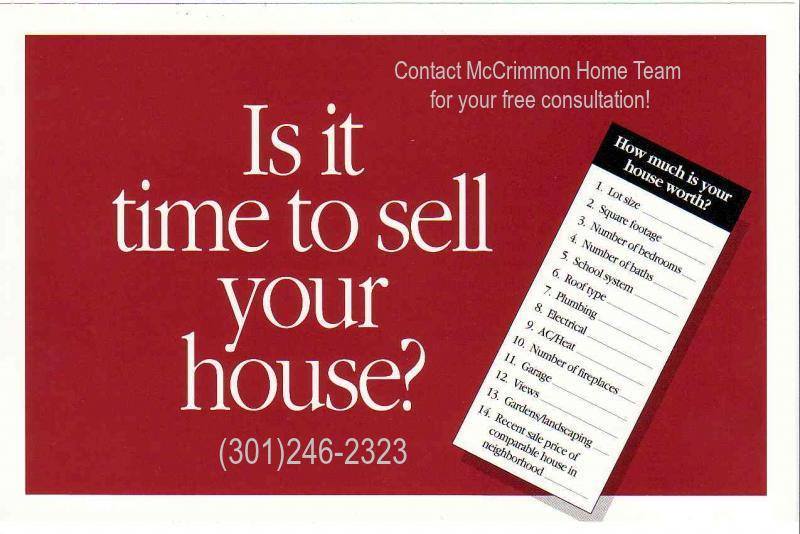 Want to sell your home? Could you use our real estate services and expertise?
We'd love to assist you with the process!

Call us today for a no obligation consultation to further discuss your real estate options!

301-246-2323 or info@mccrimmonhometeam.com
If you are considering buying or selling a home in the near future. Call Marquis McCrimmon, Realtor to discuss your real estate needs! Licensed in Washington DC, Maryland, and Virginia.
Call us today for your home tomorrow! 301-246-2323