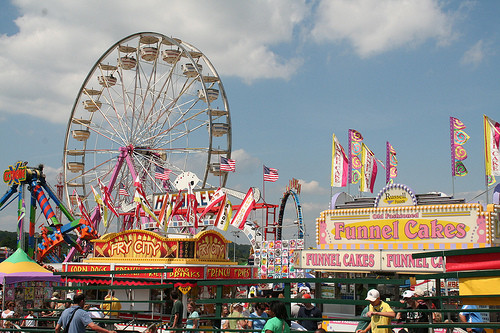 The Maryland state fair is here ! Don't miss out on this wonderful Labor Day event ! Livestock and horse shows, Demonstration/Exhibit Halls, Concerts , Kiddie Land rides and much more are all featured in the fair. Children five and under are admitted free !
Free entertainment includes the Birthing center, Depart of Natural Resources, Natural League Baseball Exhibit, Milk it Yourself, Great shopping opportunities and much more !
Witness up close the birth of piglets and calves, an outdoor interactive exhibit featuring animals, exclusive information on the Park's boating, fishing, hiking and more outdoor activities.The Negro League Baseball exhibit features amazing historical videos, autographed baseballs, photos, bats, and other items from the Hubert V. Simmons Negro Leagues Museum Collection. See an educational demonstration of Maryland's daily dairy process and volunteer to milk a cow and learn more information about the dairy industry. Simply save from the brands you know and love with the Deal of The Day fair specials !