---
Marquis McCrimmon is a CDPE (Certified Distressed Property Expert) specializing in Prince Georges County Real Estate , helping homeowners with solutions to avoid foreclosure. To many times, homeowners proceed without professional guidance of any kind through the often financially and emotionally devastating prospect of foreclosure. If you've falled behind on payments contact Marquis McCrimmon 202-498-7222. As a CDPE, Marquis has received through comprehensive training and is experienced, he has the tools to help homeowners find the best solutions for their unique situations and to avoid foreclosure through the efficient execution of a short sale.
Allow Marquis McCrimmon to lead you through the "Short Sale" process correctly with minimal frustration. CDPE have a direct relationship with the Major Banks and are the 1st to be informed of new processes and procedures. Once you're qualified, Marquis can assist you with obtaining relocation expenses.
Living through financial difficulties poses a challenge for any family, so why make the process of finding a qualified real estate professional difficult too? Select an agent with the CDPE Designation to ensure you have a trained professional to address your specific needs.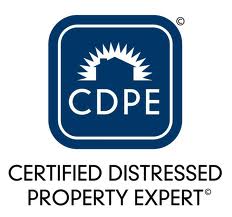 McCrimmon Home Team w/ EXIT Bennett Realty specializes in Prince Georges County Real Estate & Washington Dc. We know this market! Our team is Knowledgeable, Confident & Technology savvy. Everything you want in a Real Estate Team. We offer sellers a Free Market analysis of their neighborhood. We negotiate and Market your home to ensure you receive the best offer in the least amount of time. Allow us to sell your home FAST! Washington Dc & Prince Georges County Md We offer home buyers search capabilities via our website to search the most updated inventory of active homes in Bowie Md, Upper Marlboro Md, Hyattsville Md, Ft Washington Md, Laurel Md, and sought after neighborhoods in Washington Dc like Anacostia, Trinidad, Brookland and Capitol Hill just to name a few.
We offer real solutions to distressed homeowners who may be facing foreclosure. If you're in the market to Sell, Buy, or facing a hardship and need assistance contact us or call Marquis McCrimmon 202-498-7222, allow us to put our 10+ years of real estate expertise to work for you!
---