Southeast DC Identified as Last Available Corner In DC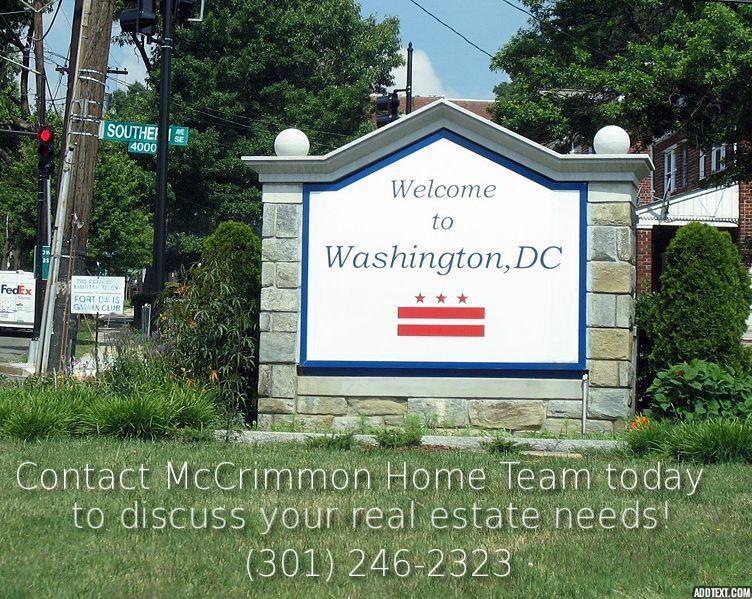 DC Metropolitian real estate market are showing all signs of a long-term increasing cycle of home appreciation. New residents are moving to the district from all ages and backgrounds. The majority of those seeking housing are looking to purchase rather than pay ever-increasing rents with the availability of mortgage programs such as DC Open's door. Not having downpayment money towards a home is no longer an obstable.
Southeast DC is the least developed corner if you look at DC "as a box". Regardless of the reasoning behind one why decides to become a first time homeowner; the home is an investment and an asset. Buying in neighborhoods that are "up and coming" allows one to see a large increase in your home's value in a shorter period of time such as 1.5-2 years.
The best advice we can provide is that, if you're considering buying this year, you start making decisions and progress toward your first home purchase now. If you wait for the perfect conditions; you may never take the leap to homeownership.
You will snag a great investment if you're strategic and have the savvy Realtor Marquis McCrimmon on your side.
WE CAN HELP! Call the McCrimmon Home Team today and schedule an appointment to discuss your real estate needs!
If you are considering buying or selling a home in the near future. Call Marquis McCrimmon, Realtor to discuss your real estate needs! Licensed in Washington DC, Maryland, and Virginia.
Call us today for your home tomorrow! 301-246-2323