Many veterans and service members don't realize that they currently meet the VA loan requirements for a home loan that is underwritten by the government. In fact, only about 10% of the nation's 24 million veterans have utilized their VA home loan benefits.
Your Guide to a Veterans United Mortgage
The U.S. Department of Veterans Affairs, referred to as "the VA", offers a variety of home buying and home refinancing options strictly available to armed forces veterans. Established to offer long-term financing to retired U.S. service men and women, VA programs offer financing options when private lenders may not, and include a variety of veterans affairs benefits not made available to non-veterans.
Since the VA home loan guarantee program was established, more than 18 million veterans have cashed in on this valuable government sponsored mortgage lending option. If you are a veteran and exploring your home buying options, consider how a Veterans Affairs mortgage can help you realize your dreams of homeownership
Veterans Home Loans – the Application Process
Traditional home loan applications often require paperwork and more paperwork. The VA has taken steps to ensure that the application process for veterans' home loans isn't any more cumbersome than private lender home loan applications.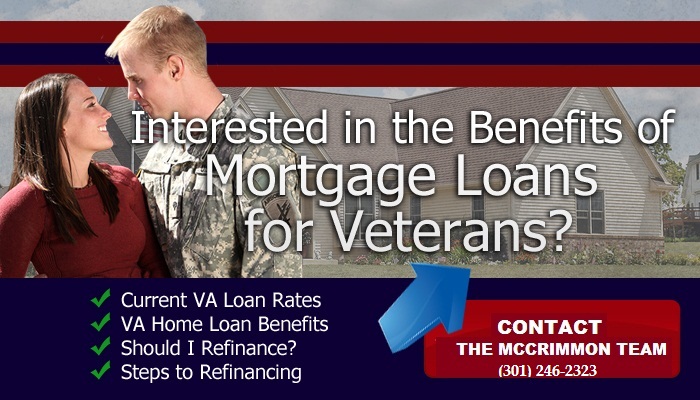 So to prepare for the application process for your Veterans United mortgage, know that you will need the following items:
Copies of W2 Statements – past 2 years
Copies of previous pay stubs (two pay stubs are all that's required)
Asset documentation – checking and/or savings accounts, financial investments, trust funds, 401(k) and IRA accounts, etc.
Self-employed veterans will need to provide tax returns for the past two consecutive years
Veterans Home Loans
The VA offers purchase and construction loans to qualified veterans, and these loans offer low home mortgage rates. The mortgage rate depends on a variety of individual variables such as your credit score, income, and the amount of the home loan you are requesting, so you'll need to talk with a qualified VA mortgage lender while evaluating your options. VA purchase and construction loans come with a funding fee requirement which helps to offset the government's cost of the loan. The funding fee rate changes depending on whether you're using your Veterans Affairs benefit for this type of loan for the first time, or if it's a subsequent use of the benefit. Rates can vary from 2.15% for first time use to 3.3% for subsequent benefit use of the loan.
Special loans are also offered to veterans who have service-related disabilities and need to make home improvements or modifications to accommodate their disability needs. If this type of Veterans Affairs benefit appeals to your needs, have your VA lender check into the VA's Specially Adapted Housing Grant program for more information.
VA Loan Eligibility – Who is Eligible?
Here's a look at who meets the VA loan requirements for government-backed home loans (loans underwritten by the U.S. government):
Traditionally, service members who served on active duty for 90 days during wartime or 181 days during peacetime, but more recently a minimum of two years of service have been typical VA loan requirements.

Members of the National Guard or Reserves who served at least six years

Surviving spouses – who have not remarried – of a service member killed in the line of duty or as a result of a service-related injury

Veterans discharged due to a service-related injury.
​
Contact Us
If you have any questions about available homes for sale or VA mortgage loans, call us at 301-246-2323 or email info@mccrimmonhometeam.com